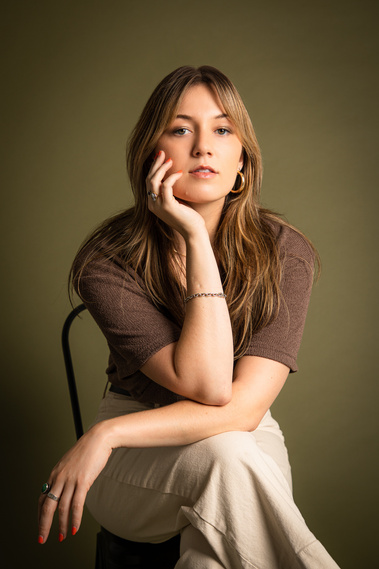 Allison Revelle is a photographer and visual artist based out of Savannah, Georgia.
Following graduation with a BFA in photography from Savannah College of Art and Design, Allison established her unique style specializing in portrait, event, and lifestyle photography.

Allison's personal work explores color, illusion, and perspective to better understand the our connection with spirituality. By doing this, she hopes to connect with likeminded individuals and expand the field of possibility.
email: hello@allisonrevelle.com
instagram: @allisonrevelle_
Exhibitions
Hindsight is 20/20, Gold Sprint Coffee, Huntsville, AL // Winter 2020
SCAD Open Studio, Alexander Hall Gallery, Savannah, GA // Fall 2019
A Suspended Moment, Cedar House Gallery, Savannah, GA // Spring 2019
SCAD NEXT Senior Showcase, Alexander Hall Gallery, Savannah, GA // Spring 2019
Cedar House Gallery Grand Opening, Cedar House Gallery, Savannah, GA // Spring 2019
Alexander Collective Salon Show, The Loft, Savannah, GA // Spring 2019
Possibilities V: An Exhibition of Experimental Digital Printmaking, Sulfur Studios, Savannah, GA // Spring 2019
SCAD Focus, Alexander Hall Gallery, Savannah, GA // Winter 2019
REBEL REBEL, Alexander Hall Gallery, Savannah, GA // Winter 2019
SCAD Open Studio, Alexander Hall Gallery, Savannah, GA // Fall 2018
FIGURE/GROUND, Gutstein Gallery, Savannah, GA // Summer, 2018